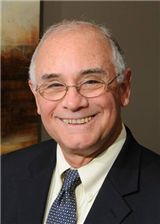 John A. "Jack" Martone, American Equity Underwriters, Inc. (AEU)
On several prior occasions we have discussed the problematic coverage issues that arise where the Jones Act and the Longshore and Harbor Workers' Compensation Act (the Longshore Act) overlap in the so-called "Uncertainty Zone".
A recent decision from the Washington State Court of Appeals is relevant to this issue. The case is Jeremy Gibson v. American Construction Co., Inc., Court of Appeals, State of Washington, No. 49540-11, September 26, 2017.
Read the full article