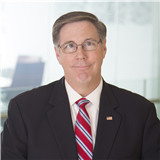 Christopher A. Abel, Esquire Willcox & Savage, P.C.
True story. A staffing company in Hampton Roads that thought it was paying its workers properly found itself on the wrong end of a class-action lawsuit in federal court claiming it systematically had been shortchanging a number of workers assigned to a local customer. As it turned out, the workers were right. The customer had under-reported the time they were working for it. And that meant that both the customer and the staffing company faced hundreds of thousands of dollars in back-pay liability to those workers. To add insult to injury, although the workers had been underpaid because of the customer's own actions, the customer advised the staffing company that it didn't have the money to make things right. That left the staffing company holding the bag for its customer's erroneous recordkeeping and the hefty legal liability that created.
Welcome to the world of joint employment in the early 21st Century.
Read the full article