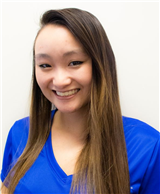 Kimberly Pierce, Tidewater Staffing
The Department of Defense Biometric Identification System (yes, the 'S' in DBIDS counts when spelling the acronym) credential has been the hot button issue for the port and ship repair companies since it replaced RapidGate. It's important, it's complicated but hey, at least it's "free."
It costs time, manpower, frustration, and most of all, delays in production. So, what can be done? Use your resources, know the process, and get your submissions done correctly the first time and way ahead of schedule.
Read the full article