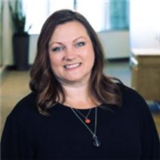 Erica Janssen, VP, Claims Policy Management, The American Equity Underwriters, Inc.
Sustaining a work injury can be a jarring event for the employee and employer. In some cases, healing and returning to work is not easy. It is estimated that 30% of injuries will result in a loss of time from work.
When the employee has developed a comfort level with being out of work, it is a big hurdle on the path to claim resolution. Research suggests that employees more than six months out of work have less than 50% chance of ever returning.
Read the full article