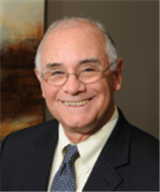 Jack Martone, American Equity Underwriters, Inc. (AEU)
A recent decision from the U.S. Department of Labor's Benefits Review Board ("the Board") illustrates some challenges related to the adjudication of hearing loss claims under the Longshore and Harbor Workers' Compensation Act ("the Act").
Basically, a claimant filed a hearing loss claim 21 years after his last day of work on the waterfront, against the employer for whom he worked that one last day.
Is this even possible? Yes, it is.
Read the full article