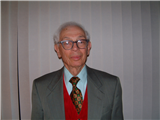 Joseph Yurso, Director of Technical Development, Q.E.D. Systems, Inc.
"Correction: An earlier version of this article was published prematurely before the article was properly reviewed and edited."
On 10 April 2022, 59 years will have passed since the loss of the USS Thresher with 129 lives lost forever. This loss represents one of the greatest losses. All of us suffered, the Navy, the families, and the country. This was an unbelievable catastrophe in peace time. On that very day, I was the Shipyard Watch Officer at Portsmouth Naval Shipyard. This was an incredible experience.
Read the full article