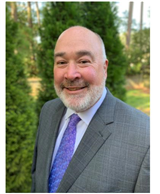 John Larson, Director of Public Policy & Economic Development at Dominion Energy
The February General Membership meeting of 2021 will be held virtually on Tuesday, February 23, 2021 at 11:00 a.m. The speaker for the meeting will be John Larson of Dominion Energy.
John Larson joined Dominion Energy in 1996 and is currently the Director of Public Policy and Economic Development. During John's career at the company, he has held various leadership positions in business development, alternative energy technologies and construction. He is well versed in offshore wind through his experience in the development and early permitting activities for Coastal Virginia Offshore Wind (CVOW) Pilot Project.
Read the full article